Don't let this happen to you:
You want to cook a great meal for your family. But you don't want a mess to clean up.
We ran out of slow cooker liners. So after years of cooking with them in my slow cooker, I cooked my Chicken and Stuffing recipe without a liner. By the time I came home it had been cooking on low for 10 hours. And it was a mess. Some of the chicken (which is the bottom layer) was burnt and so we had to throw out some chicken.
Here is what you really need to know:
Use a Reynolds Slow Cooker Liner. You can save so much time and energy with easy cleanup.
You can find these in the aisle with Reynolds Aluminum Foil. In the past, they were 4 in a box, but recently I have seen 8 in a box. You can purchase Reynolds Slow Cooker Liners on Amazon. The best value on their site as of this post is 12 boxes of 4 liners for $0.59 per liner.
I just received my order of liners from Amazon this week: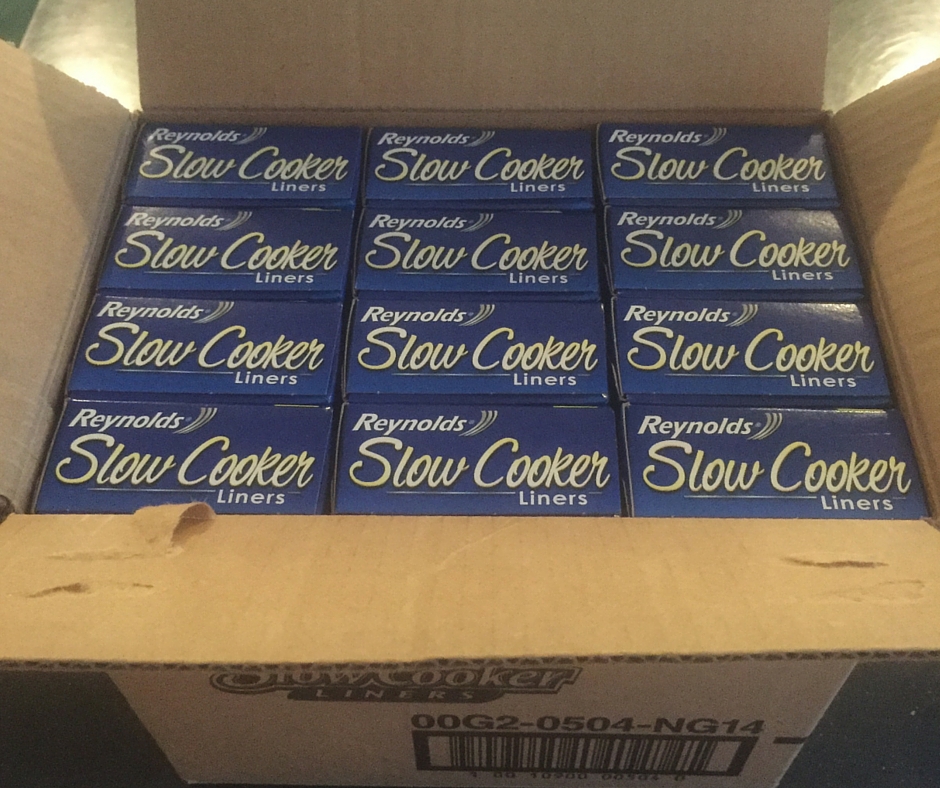 If not shopping online, you can print a coupon from this page. Click on "Save Now on Reynolds Slow Cooker Liners." You will be sent to Red Plum's site. If you have never printed coupons there before, here is a link to "How do I install the coupon printing software" on Red Plum's site.
Slow cooker with a liner:
Happy cooking!