This is so easy to make, even I can cook it.
After cooking this recipe, use leftovers on tortillas for soft tacos.
Serves: 8
Ingredients
1

Slow cooker liner Reynolds

1 can

French onion soup Campbells

1 can

beef consomme Campbells

4 pounds

Roast Chuck recommended

8

Sandwich rolls
Directions
Place slow cooker liner in slow cooker.
Place meat in slow cooker.
Pour French onion soup over meat.
Pour beef consomme over meat.
After cooking for 8 hours on low, pull apart with fork.
Serve on sandwich rolls.
Powered by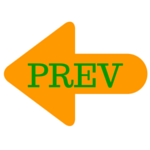 Original Recipe I found of French Dip Sandwich.